High Quality Filter Aid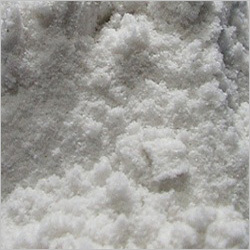 High Quality Filter Aid Price And Quantity
200 Kilograms

25.00 - 35.00 INR
High Quality Filter Aid Trade Information
10000 Kilograms Per Day

5 Days
Product Description
We are manufacturers, exporters and suppliers of a wide range of filter aid products, perlite filter aid and filter aid manufacturer. These filter aid products use perlite as the filtering agent. Our perlite-based filter aids are uniform, low density filter aids for economical liquid and/or solid separation.

Perlite is a generic name for naturally occurring siliceous or volcanic rock readily available throughout the world. A unique property of perlite is that it expands up to 20 times its original volume when it is heated to its softening range. This expansion process is caused by the presence of water in the crude rock. When perlite ore is rapidly heated to above 8500°C (16000°F), this water vaporizes and causes the softened rock to expand. Tiny glass-like bubbles are produced which account for the lightweight, pure whiteness and exceptional physical properties of expanded perlite.

It is these light weight glass - like bubbles that are milled and classified under stringent quality control conditions to produce perlite filter aids. This material exhibits a unique, jagged, interlocking structure with myriads of microscopic channels affording optimum flow rates and clarities for a wide variety of applications. Perlite filter aids do not impart taste, colour or odour to liquids being filtered and they are virtually insoluble in mineral and organic acids at all temperatures. However, their solubility in strong alkalies varies depending on temperature and contact time.

High Quality Filter Aid

Mainly used in starch industries
Clear-Flow: H-199
Physical Properties
| | |
| --- | --- |
| Description | H-199 |
| Colour | White |
| Dry loose density ( gms / cc ) | 0.10 TO 0.14 |
| Wet cake density ( gms / cc ) | 0.23 |
| Moisture at 105 degree c ( max ) | 1.50% |
| Water absorption (as % by wt. of clear-flow ) | 260 TO 300 |
| Oil absorption (as % by wt. of clear-flow ) | 245 TO 270 |
| Hygroscopicity | Nil |
| Specific gravity | 2.34 |
| Flow rate | 655 |
| Mean particle size (microns) | 8.0 TO 12.0 |
| % Retained on 150 mesh (max) | 8.0 apprx. |
| % Retained on 325 mesh (max) | 45.0 apprx. |
Chemical Properties
| | |
| --- | --- |
| Silicon dioxide % | 70.0 TO 76.0 |
| Aluminium oxide % | 10.0 TO 14.0 |
| Ferric oxide % (max) | 0.4 |
| Ferrous oxide % (max) | 0.5 |
| Calcium oxide % | 0.5 |
| Magnesium oxide % | 0.2 |
| Sodium oxide % | 3.0 TO 4.0 |
| Potassium oxide % | 4.0 TO 5.0 |
| Organic matter % | NIL |
| Ph of 10% slurry in water | 6.5 TO 8.0 |
| | | |
| --- | --- | --- |
| Solubility | Negligible | In water and weak acids |
| | Somewhat soluble | In strong acids/alkali |
Other Products in 'Filter Aids' category
Get in touch with us